PAINT YOUR ROYAL PORTRAIT - THE COUNT
/
Tax included.
Shipping
calculated at checkout.
Customized painting by numbers is a great way to recreate your favorite memories on canvas!
Create your own painting to share your best moments with beloved ones. It might be your wedding photo, a portrait of your significant other, romantic quote, saying or anything you like.

WHAT IS PAINT BY NUMBERS?

It's a system where a picture is divided into shapes, each marked with a number that corresponds to a particular color.
You paint in each shape and ultimately the picture emerges as a finished painting.
6 BENEFITS

 

OF PAINT BY NUMBERS
✅ Anti-Stress and Fun: We all know how relaxing coloring can be, that is one reason why we loved it as children. This paint by numbers kit let you relive your childhood and concentrate on the painting. This, in return, let you set aside your worries and work on your artwork.                                                
✅
Simple Drawing:
 In order to use Paint-by-Numbers kit, you don't have to have any art related skills. Just follow the simple instruction provided in the manual and you're good to go to create magnificent art pieces.
✅
Perfect Gift:
When it comes to gifting, often we struggle because finding the best gift is never easy. But now you can gift Paint-by-Numbers kit to those who love art or even to those who is struggling with stressful life. Whatever the occasion is, this kit is a perfect present for young and adults alike.
✅ Create Stronger Bond with Your Loved Ones: It is proven that whatever task you do with your loved ones, it helps in strengthening the relationship. Paint with the kit with your better half or your siblings and let the magic of colors bond you for the better.                                                
✅ Best For Kids: 
Paint-by-Numbers is the best gift for kids. Not only children love drawing, but this kit helps them to have better concentration, learn to be patient and have better observation for detail.
✅ Home Décor: What can be more satisfying than decorating your own home with your art. Paint-by-Numbers kit is for those who want to beautify their homes or workplaces with their own hard work. Paint the drawing and frame it up to decorate your walls with it.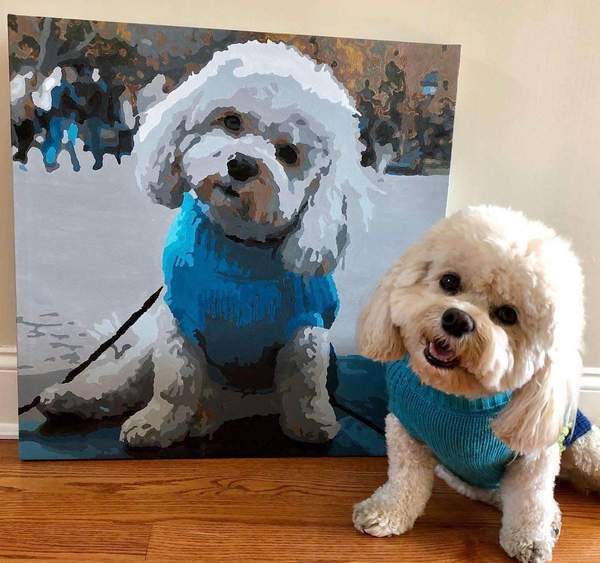 HOW TO ORDER A PAINTING BY NUMBERS WITH YOUR OWN PICTURE?
1. Select the photo you want.
- The image must be at least 1200x1000 pixels in height and width.
- There should be as few objects as possible in the background.
- Best option: Close-up photo with smooth lighting.
2. Upload the photo.
3. Complete your purchase.
After making a purchase on our website, the designer will start working on your photo. If there are any issues or we are not happy with the photo you have sent you will be contacted.
REALLY EASY TO START!
1. Unpack your DIY paint by numbers kit.
2. Lay out your canvas, paints, brushes and instructions. Fill up a small cup of water and get ready!
3. Paint in the numbered area with the corresponding paint.
4. Enjoy, hang, and show off your work of Art!
WHAT WILL HAPPEN WHEN I PAINT?
It will make you feel "relaxed".
It scares away the "stress".
Makes you feel "happier".
Painting makes me "focus" better.
It improves the overall "mental health"
Last but not the least, it enhances your "painting skills" because practice makes a man perfect.
*All above facts are Scientifically Proven.*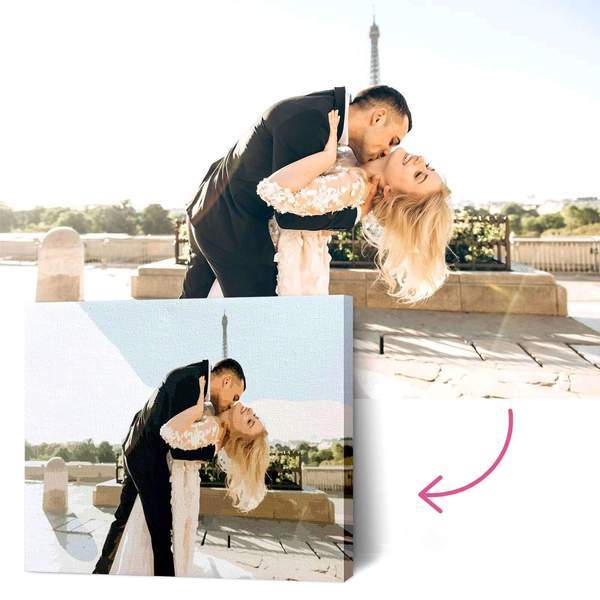 WHAT'S IN THE PACKAGE?
1x Numbered acrylic-based paint set
1x High-quality canvas
1x Set of 3 paint brushes (small, medium, large)
1x Set of easy-to-follow instructions for use
Everything you need is already included. Just unpack and get started right away!